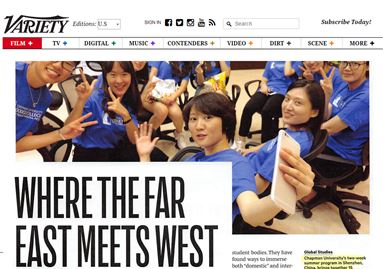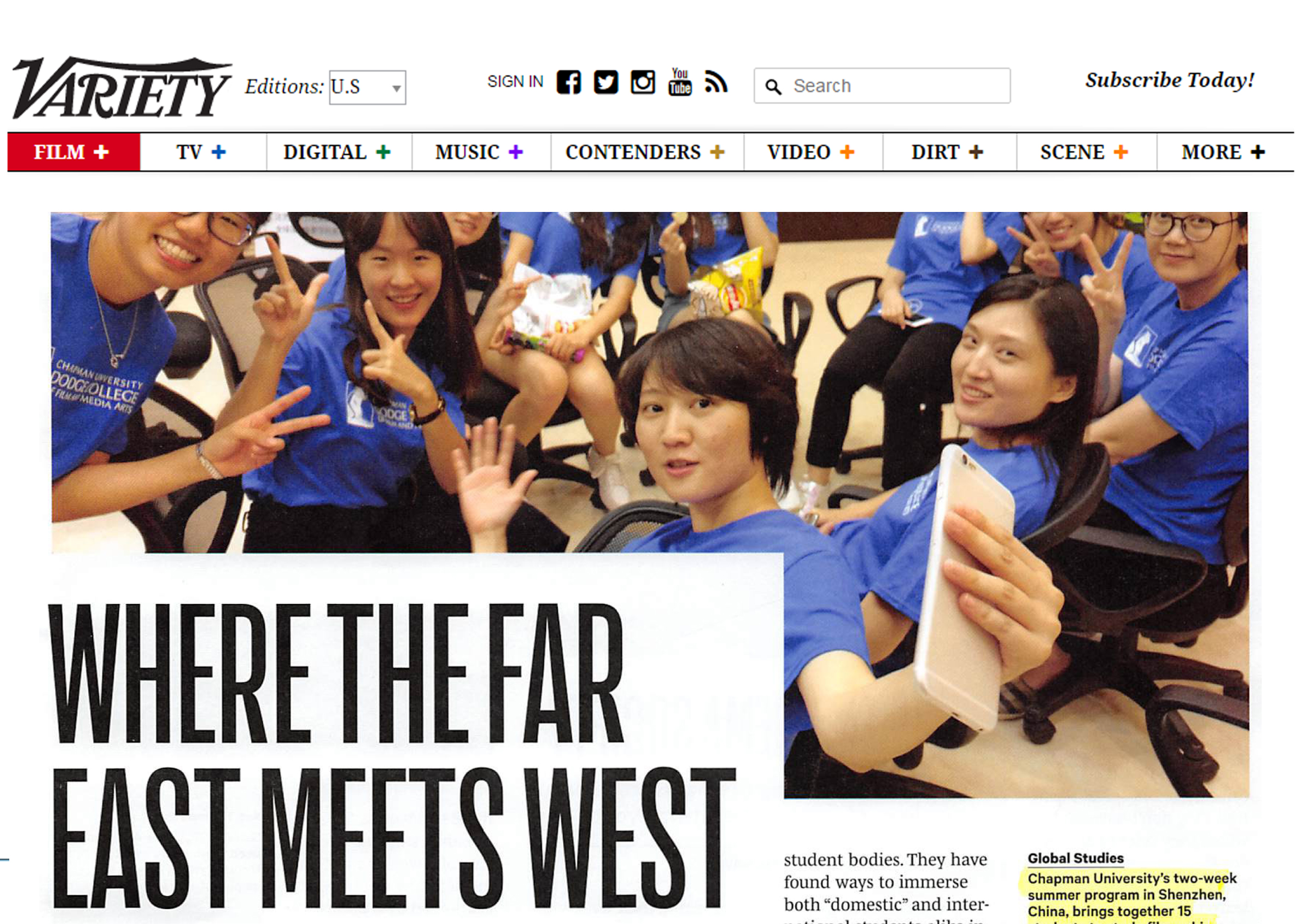 NEWS
While U.S. and Chinese studios attempt to uncover the formula for cracking each other's markets, a number of colleges and universities have begun an educational exchange in which American and Chinese film students become immersed in an array of disciplines from each other's film industries, from technology and storytelling to law, ethics and communication.
View >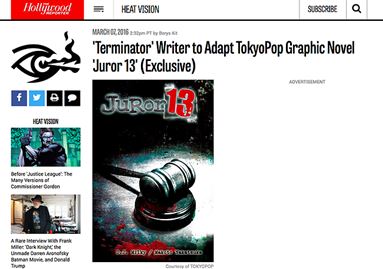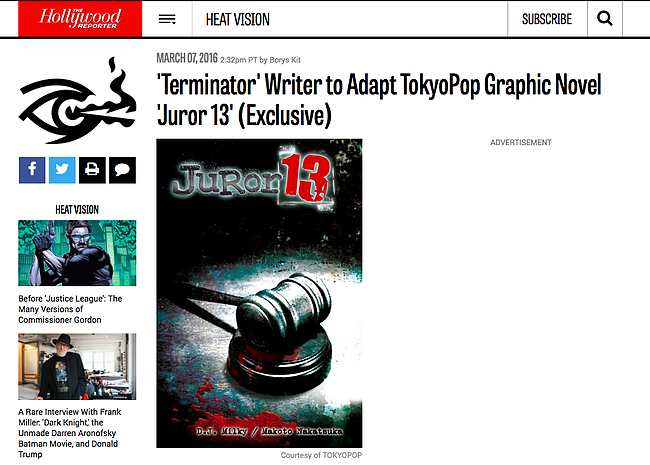 NEWS
Screenwriter Mike Ferris has been tapped to adapt Juror 13, the graphic novel from TokyoPop.
View >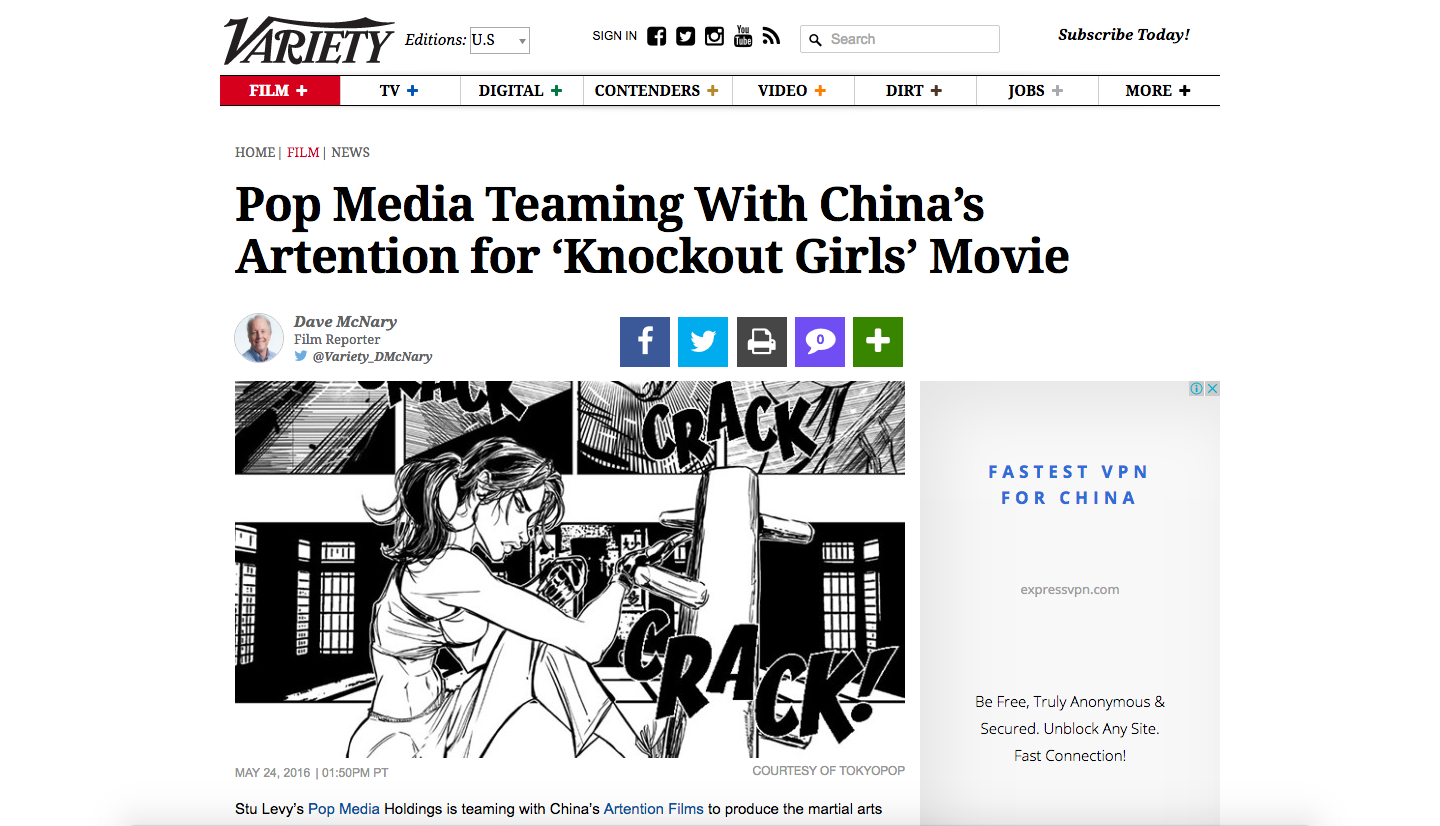 NEWS
Stu Levy's Pop Media Holdings is teaming with China's Artention Films to produce the martial arts comedy "Knockout Girls," Variety has learned exclusively.
View >